Next Generation Power Train Sound Quality
Did you know all new Jaguar vehicles are engineered to sound as good as they look?
That's because they are fitted with Next Generation Power Train Sound Quality (NGPTSQ) to electronically enhance existing sound and deliver a more rewarding driving experience.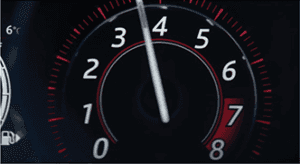 By using data feeds for engine speed and gear selection, the system carefully constructs a non-intrusive digital audio enhancement, which is played through the audio system.
The sound will be imperceptible as an overlay and will be audible through the speakers even if the customer has the audio system turned off.
The result is a JLR vehicle with effortless power delivery enhanced by an engaging sound quality that builds to an acoustic reward consistent with the vehicle's performance.