Land Rover vs Jeep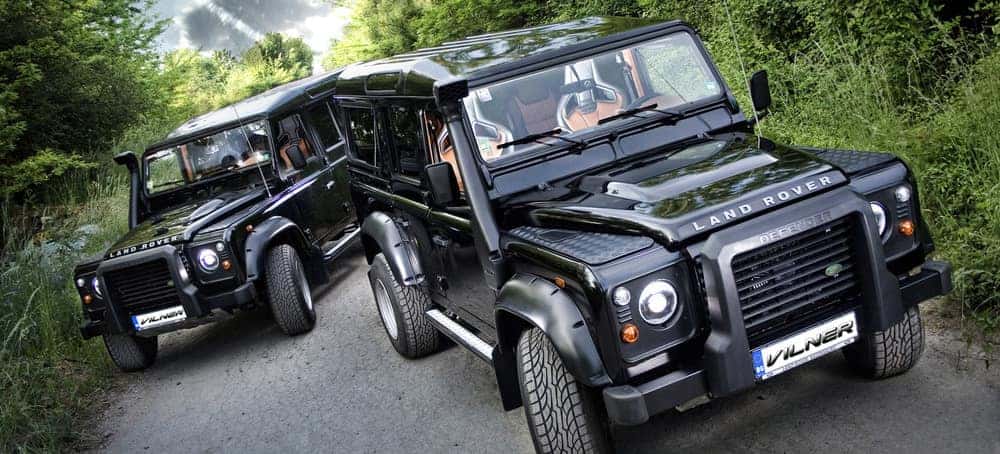 It may seem strange to compare the Land Rover models with the Jeep models, but both put a strong emphasis on designing vehicles that allow you to do more than just commute to work. When looking at a vehicle's performance, the design of its interior, as well as how it can handle on the roads less traveled, you'll find yourself looking more closely at the Land Rover items instead of those offered by Jeep.
Dedication to Class
What stands out most about the Land Rover model is its dedication to class. Regardless of what specific models you're looking at, these are just a few of the things you'll appreciate more on the Land Rover side compared to the Jeep.
Interior: The Land Rover models are luxury brands, which means they come standard with all the luxury features inside the cabin you could want, such as high-quality material on their seats, automatic climate control, impressive technology and sound systems, and plenty of space for your passengers to spread out and relax. If you're looking for any of this inside the Jeep models, you won't find it—especially not as standard features.
Off-Roading: Although Jeeps are notorious for their 4×4 capabilities and their ability to tackle roads throughout Edison, Land Rover models have slightly more capabilities that make them the better overall choice. For instance, the 4WD system lets you easily switch between conditions, and the traction control system on the Land Rovers stand out as some of the best.
Choose Land Rover Edison Today
The Land Rover model beats the Jeep models with their impressive style and performance, and any Edison driver will be lucky to bring one home. When you're ready to explore more of the Land Rover options, visit Land Rover Edison! Want to learn more about the Range Rover? Compare the Range Rover to the Range Rover Evoque to see where it stands.