Best Burger Spots near Edison NJ

Imagine your perfect burger. What are its essential components? Obviously, there's the perfectly charred, yet still tender, patty. Maybe you're imagining your burger topped with the classics—crunchy lettuce, juicy tomato, crisp onion, and just a touch of ketchup or mustard.
Or, maybe you're thinking on the wild side today and want your imaginary burger doused in fiery ghost pepper mayo, avocado, and some other exotic ingredients.
Well, no matter how you prefer your burger, it's important to find a local dive that's known for its ability to flip its way to burger-making mastery.
That's why we're here to help you experience heaven between two buns with this round up of the best burger spots near Edison, NJ. Grab your appetite and let's get cookin'!
Elevation Burger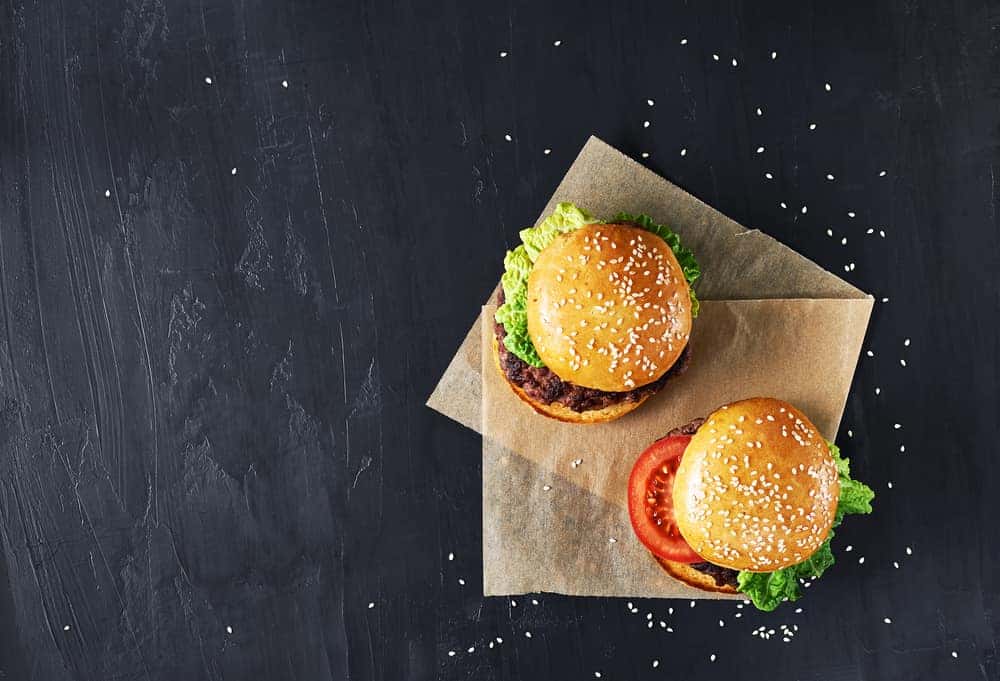 Just because you've got a hankering for a succulent burger doesn't mean that you have to be a carnivore. In fact, Elevation Burger is the perfect example of a local joint that serves up spectacular burger creations in both beef and veggie-based forms.
Today, this franchise has spread their expertise all over the globe—from Edison, NJ, to Al Rai, Kuwait.
The Grub:
Now, onto the main event! Elevation Burger mixes up its menu with a variety of options, which range from the number of patties to the type of meat (or non-meat) you want sandwiched between their signature potato buns.
For a taste of what made this eatery a household name, chomp down on their Elevation Burger. This all-beef sammie features two organic beef patties, Cheddar cheese, lettuce, tomato, pickles, and Elevation Sauce.
Got a vegetarian or vegan friend coming along for the ride? This restaurant whips up lots of veggie-friendly options, like their fan-favorited Veggie Burger or Vegan Burger.
After you've satisfied your burger craving, don't forgot to check out their shake menu by visiting their Facebook page!
Krug's Tavern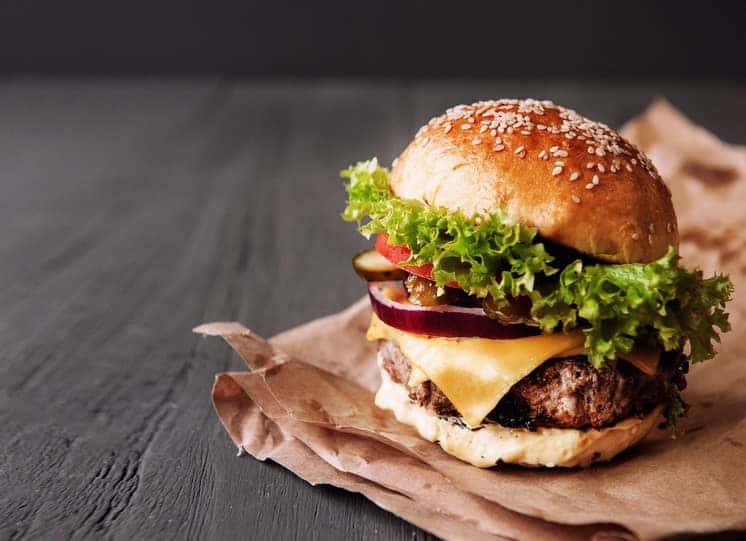 Since 1932, Krug's Tavern has remained a go-to watering hole for anyone in the need of good beer, good friends, and heavenly comfort food. What's on their menu? Well, once you grab a seat at the bar or at a table, you'll see a lineup of classic 12-ounce burger behemoths.
The Grub:
Bacon and burgers go together like peanut butter and jelly. That's why this greasy spoon serves up a few options that feature this decadent duo: their Bacon Hamburger and their Bacon Cheeseburger.
However, if you have a hankering for something customized, you can add bacon to any burger on their menu. So, if you're been dying for a Taylor Ham Cheeseburger that's completed with a layer of crispy bacon, have at it!
In addition, any burger can be draped in your favorite cheese, such as American, Swiss, Cheddar, Mozzarella, Monterey Jack, or Crumbled Blue Cheese. That way, the first bite you take will be filled with the perfect melody of flavors.
Ready for more? Swing on by their Facebook page for a closer look at these mouthwatering burgers!
Strawberry's Pub & Pizza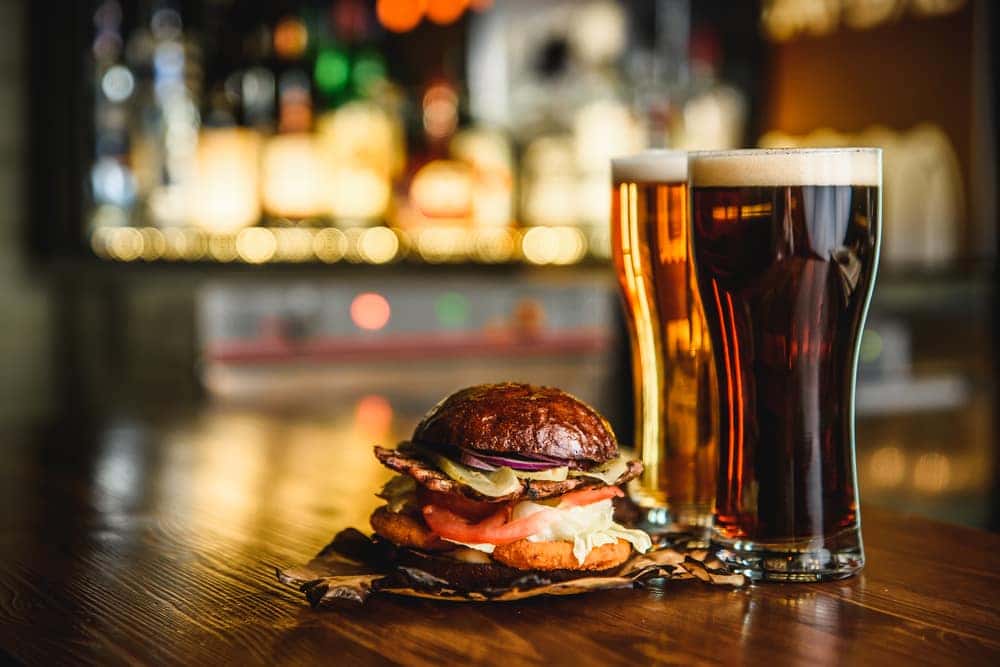 At Strawberry's Pub & Pizza, nothing will come between you and a platter of delicious, crowd-pleasing chow, and their burgers are no exception.
This local dive keeps locals and tourists coming back for more with their generous selection of crisp-sizzled, tender, chin-drippingly scrumptious burgers that provide a range of different toppings—from your classic lettuce and tomato to more exotic, Jersey-proud accoutrements.
The Grub:
To really get a taste of the fare that this state is known for, look no further than the Jersey Shore Burger. This handheld delight starts with an Angus burger patty, like all the burgers at this establishment, and teams up with Taylor ham, American cheese, fried onions, lettuce, and tomato.
Plus, every burger comes with fries for you to devour after you've scarfed down your hamburger.
If you can't decide between an ooey-gooey pizza and a piping hot burger, get the best of both worlds by ordering their Pizza Burger. This tender, juicy patty receives a hefty topping of Mozzarella cheese and tomato sauce so that you can satisfy both of your cravings at once.
Stop by their Facebook profile to see some jaw-dropping photos of their classic burgers!
Stop by These Best Burger Spots near Edison NJ Today!
So, there you have it: our guide to the best burger spots near Edison, NJ! Now, all you have to do is swing on by, order up, and savor the unmistakable flavors of the ultimate burger.