Oil Change near New York NY

New York is the City That Never Sleeps. It's also a city with bustling, crowded streets and bumper-to-bumper traffic much of the day. All that stopping and going can do a number on your engine, and that's why getting an oil change near New York, NY, is so important.
Our team at Ray Catena Land Rover Edison can help with that! When you visit our Land Rover service center, you'll enjoy quality auto repair and maintenance in every aspect. We hope you'll choose us for all your routine repairs!
Quick & Convenient Oil Changes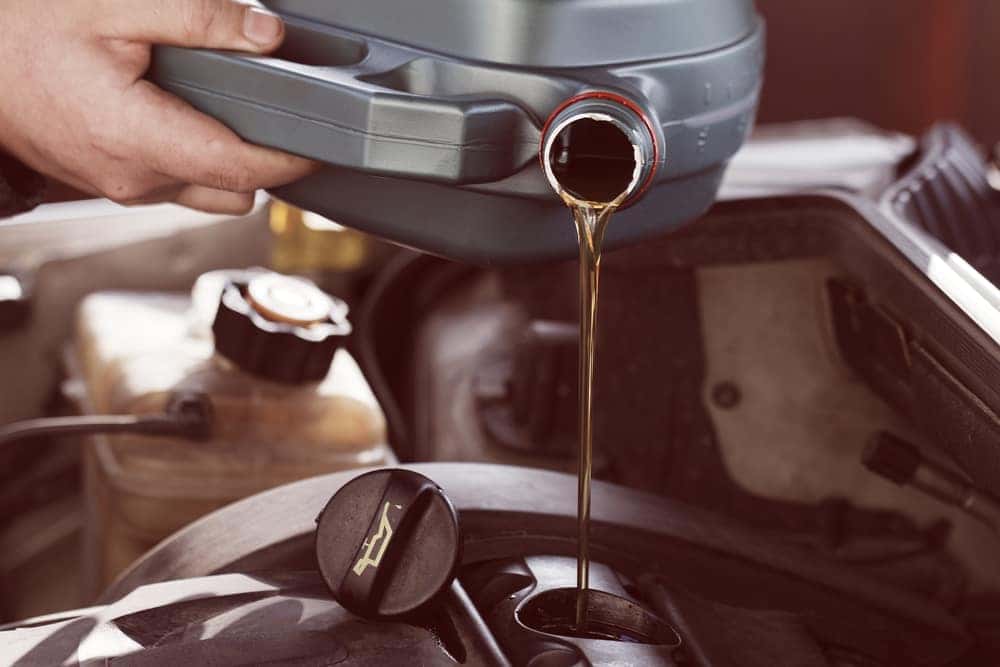 At our service center, we'll make your oil change our first order of business. Oil changes take between 15 and 30 minutes on average. We'll start by draining your oil and changing the oil filter. Doing sure ensures that your new oil stays fresh, effective, and uncontaminated for as long as possible.
We'll finish by adding fresh oil to your oil reservoir. With new oil in your system, your engine's parts will be more effectively lubricated. This will help you avoid excess wear and tear—and even the danger of an overheated engine.
Our technicians are fully certified and highly trained. We'll have your oil changed in no time, so you can get back to the roads of New York!
Schedule an oil change online today!
More Routine Maintenance
When you visit our service center near New York City for your oil change, it may be convenient to tackle even more maintenance tasks. We're happy to help with services like:
Brake repair
Tire rotation
Wheel alignment
Battery test
If you've noticed a dashboard warning light—perhaps your brake light or check engine light—we can help you diagnose it. We'll use our technology to read your system's codes and discover the precise root of the problem. Whatever your needs, our team of experts is on the case!
Browse our Land Rover Service Specials for Additional Savings!
A Drive through New York NY
Once you have fresh, new oil, you can take on the roads with more confidence! There are plenty of things to do in New York City. It's home to iconic monuments and structures that make up the country's fabric, from the Statue of Liberty to the Empire State Building.
Rockefeller Center, a historic landmark in the heart of Midtown Manhattan, offers an experience unlike any other. You'll find lots of opportunities to shop, dine, and explore. Grab some seafood at The Sea Grill and check out the views from the Top of the Rock Observation Deck!
Oil Changes at Land Rover Edison
We know you lead a busy life and caring for your car is just one item on your list. We'll make sure your oil change near New York, NY, is performed quickly and properly, so you can get back to the excitement around you.
You can schedule oil changes at our service online. Feel free to give us a call. At Land Rover Edison, we want to help you make the most of your driving experience! It all starts with routine maintenance here at our full-service dealership!
Contact us online to schedule an appointment today!