Land Rover Pet Accessories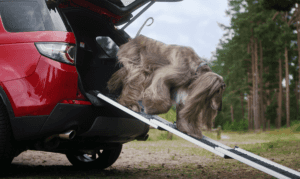 Designed to provide protection from wet and muddy paws, this package facilitates easy cleaning of the cargo space. Includes the Quilted Cargo Space Liner, Full-Height Luggage Partition Divider and Spill-Resistant Pet Bowl.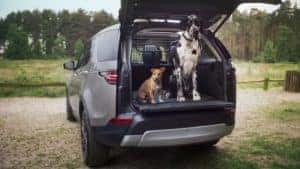 The convenient option to provide a comfortable environment for transporting small dogs, the Pet Transportation Package can be fitted or removed quickly, as needed. Includes the Foldable Pet Carrier, Spill-Resistant Water Bowl and Cargo Space Rubber Mat.
The perfect solution for owners who regularly carry dogs or other pets in the cargo space area of their vehicle, the Pet Care and Package provides everything required to transport your canine in comfort. Includes the Full-Height Luggage Partition, Quilted Cargo Space Liner, Pet Access Ramp and Portable Rinse System.
Ray Catena Land Rover of Edison is happy to be able to help you and your pet enjoy the summer with these new products! Please contact our parts department for more information on Land Rover pet accessories.