Land Rover Discovery Sport vs Audi Q7

If you're searching for that next car, you probably know by now just how much information is out there and just how many models there are to choose from. If a luxury SUV is something that has intrigued you throughout your search, then comparing the 2021 Land Rover Discovery Sport vs. Audi Q7 is worth your time.
That's where Land Rover Edison comes in. Before you take those Staten Island, East Brunswick, or Somerset test drives, check out our comparison of these two vehicles to learn more about what they bring to the table.
Shop the new Land Rover Discovery Sport here!
Land Rover Discovery Sport vs Audi Q7 Capability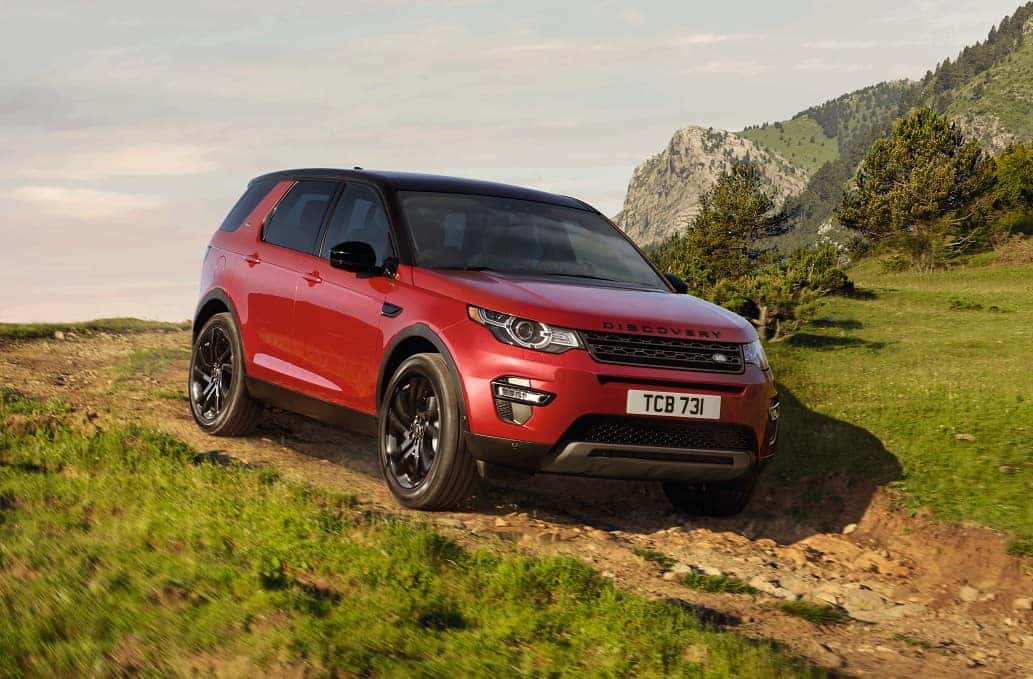 If off-roading is a passion of yours, a true way of life, then there's no doubt that the Land Rover Discovery Sport can be the SUV for you. Both the Discovery Sport and Audi Q7 do come standard with all-wheel-drive technology, but the Discovery Sport takes it a step further with All-Terrain Progress Control, tech you won't find in the Q7.
The All-Terrain Progress Control system can help you take on difficult conditions and is standard depending on the engine you choose. It acts like cruise control, but instead functions at low speeds, between 1 and 18 MPH. If you're on sand, snow or wet grass, you'll be able to concentrate on steering while this system works to maintain traction.
Performance and Fuel Economy
Both of the available Audi Q7 engines are mated to an 8-speed automatic transmission, which gives the Q7 a sporty yet commanding feel. The 2021 Land Rover Discovery Sport is certainly a powerful vehicle in its own right, featuring a turbocharged 4-cylinder engine standard. A 286-horsepower engine is standard in the HSE and HSE Luxury trims, mated to a 9-speed automatic transmission which delivers smooth shifts and quick acceleration.
The entry-level Discovery Sport receives an EPA-estimated 21 MPG city/25 MPG highway, while the Q7 gets an EPA-estimated 19 MPG city/25 MPG highway. If fuel economy is something that matters to you, then choose the Land Rover Discovery Sport if you want to go longer between fill-ups.
Interior Features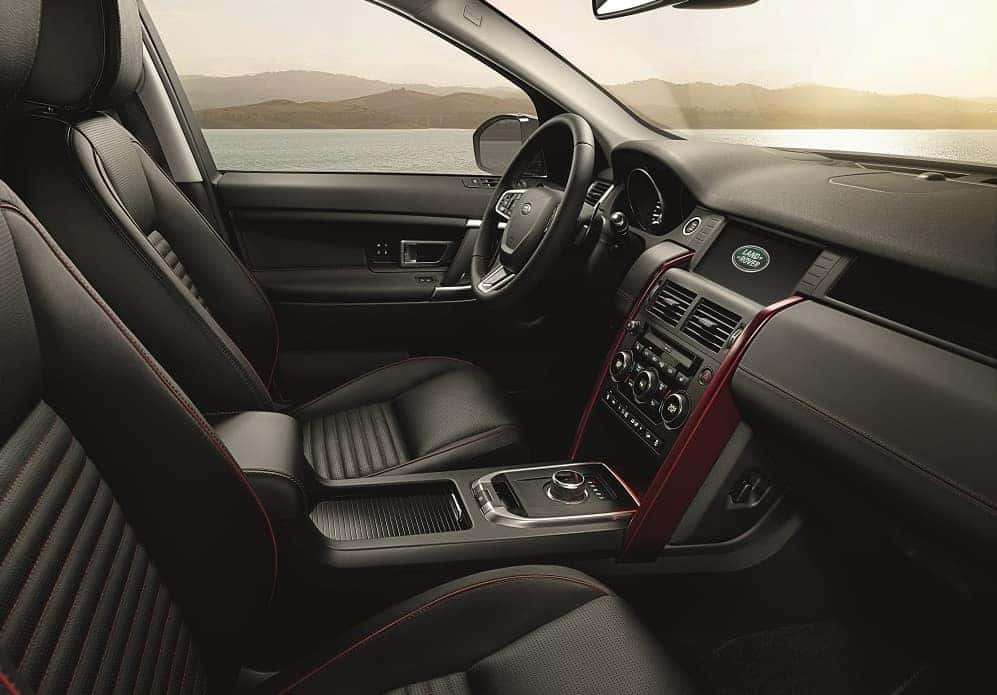 If you're like many other drivers, you'll be spending at least a few hours a week in your car. It's important that it feels like your home away from home. The Discovery Sport has access to what's called 5+2 seating. The second row can be spacious, while the available third row allows you to fit a few extra passengers in the back. The Q7 also has seating for up to seven.
When the third row doesn't need to be used, those in the second row of the Discovery Sport will have 39.3 inches of legroom. The Audi Q7 maxes out at 38.8 inches. When considering the third-row space, the Discovery Sport bests the Q7 once more.
2021 Land Rover Discovery Sport vs Audi Q7: The Verdict
Luxury may just be a few short steps away. Comparing the 2021 Land Rover Discovery Sport vs. Audi Q7, it's easy to see why so many Staten Island, East Brunswick, and Somerset drivers love these luxury SUVs.
However, with its off-road capability, fuel economy numbers, and spacious interior, the Discovery Sport truly stands out. Visit Land Rover Edison today, and see what this SUV has to offer.
Schedule a test drive online here!