2021 Range Rover Velar vs BMW X3

When you're behind the wheel of a luxury SUV, you feel unstoppable. Cruising the streets of Staten Island, East Brunswick, and Somerset, you know you're backed by extreme elegance that no one can touch—making you feel like royalty of the roads. But, if you're in the market for a lavish upgrade, have you decided which model will mesh best with your driving style?
To help you decide, Range Rover Edison has taken two of the most opulent models available right now and put them to the test. In our Range Rover Velar vs. BMW X3 comparison, you'll be able to look at these vehicles side-by-side, allowing you to narrow your list to find the perfect vehicle. Let's get started.
Shop the 2021 Range Rover Velar here!
2021 Velar vs 2019 X3 – Performance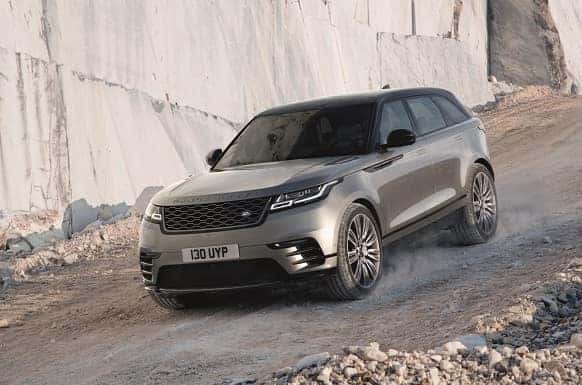 Both SUVs are standardly powered by a 2.0L 4-cylinder turbo engine paired with an 8-speed transmission, offering similar horsepower under the hood. But, that's where their similarities end.
When you slide behind the wheel of the Range Rover Velar you'll have 269 lb-ft of torque on your side, whereas the BMW X3 only offers 258 lb-ft of torque. And it's because of this that the Velar can reach a top track speed of 135 MPH while the X3 model's top speed is less, coming in at 130 MPH.
Both models also make multiple engines available, so you can choose the right oomph for your commutes. The most robust engine in the 2019 BMW X3 lineup is the 3.0L TwinPower Turbo V6. This generates 355 horsepower and 365 lb-ft of torque, but still keeps the same top track speed of 130 MPH.
On the other hand, with the 2019 Velar, you have the available 3.0L V6 supercharged engine. This powertrain boasts an impressive 380 horsepower and 322 lb-ft of torque, allowing you to reach top speeds of 155 MPH!
Range Rover Velar vs BMW X3 – Cargo Space
Both the Velar and X3 can seat up to five people while having an ample amount of cargo space in the back. When all the seats are upright in the BMW model, you'll have 28.7 cubic feet in the rear. On the other hand, the Range Rover model offers 34.4 cubic feet when the seats are full, for quite a bit more space in the back.
Additionally, the Velar features highly versatile split seating that can be configured to meet your needs. With four seats, the cargo jumps to 44.2 cubic feet; with three seats—48.9 cubic feet. Plus, this model features a roof carrying capacity of up to 79 pounds, to hold even more.
Velar vs X3 – Technology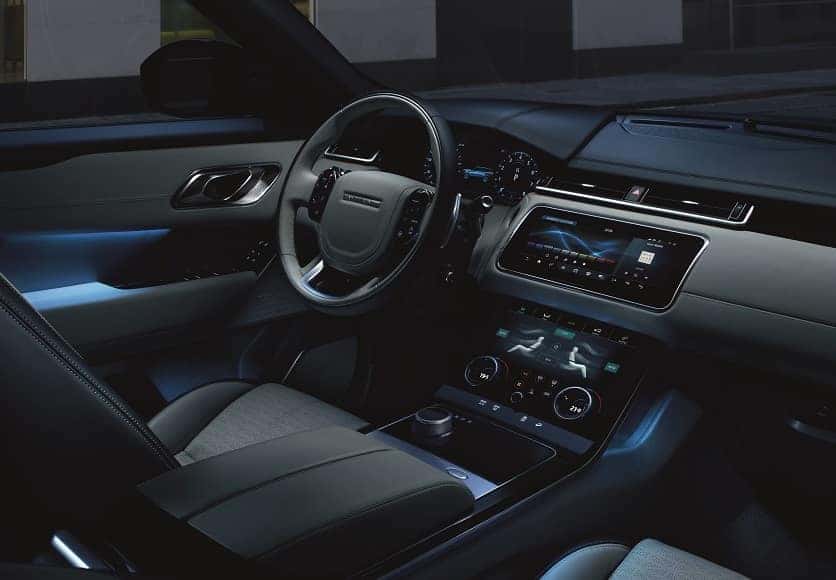 When it comes to high-end tech, both SUVs have you covered. Each comes with available features like Head-Up Display, Wi-Fi® connectivity, and multipurpose infotainment systems. In the BMW X3, this means you get an 8.8-inch screen on your dash. Although, the Range Rover Velar offers not one, but two 10-inch screens in theirs.
And the Velar doesn't stop there. It also is available with a rear-seat entertainment setup that puts 8-inch screens right on the back of the front seats. Plus, they can be connected to smartphones, tablets, and other devices. There's always an engaging drive available in this Range Rover.
2021 Range Rover Velar vs BMW X3 – Verdict
While these luxury SUVs offer so much for drivers and passengers, at Land Rover Edison we think the extra power, versatility, and progressive technology in the Velar tops the charts. To experience this for yourself in the Staten Island, East Brunswick, and Somerset area, schedule your test drive today!