2021 Range Rover Evoque vs Audi Q5

So, you're looking for a luxury SUV that's sure to elevate every experience you have behind the wheel. You'll need something fully equipped with overwhelming style that will surely spark envy in all who pass you on the roads of Staten Island, East Brunswick, and Somerset. How about a Range Rover Evoque or an Audi Q5?
At Land Rover Edison, we think you deserve to have the best set of wheels for your needs. And since you can only drive one vehicle at a time, we've created this handy 2019 Range Rover Evoque vs. Audi Q5 comparison. Which one will be screaming your name by the end of the article? Let's find out.
Shop the 2021 Range Rover Evoque here!
2021 Evoque vs 2019 Q5 – Performance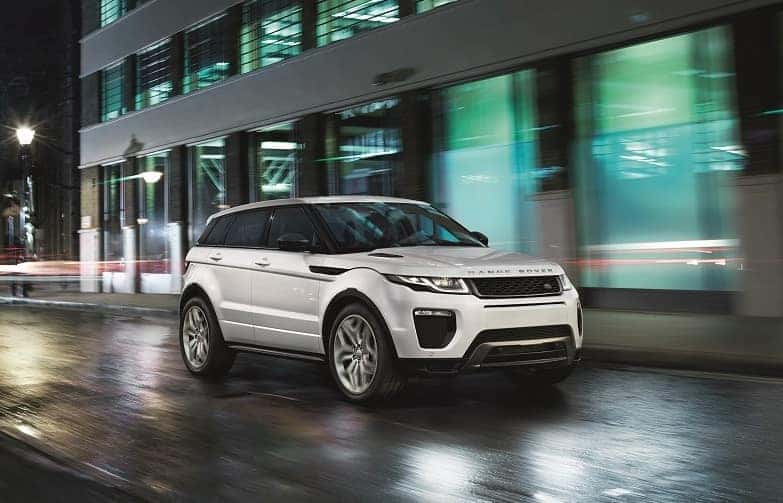 These luxury SUVs provide a stellar performance that makes driving a blast, but there are some differences between the two.
The Audi Q5 has one engine throughout all their trim levels. This 2.0L 4-cylinder turbo powertrain provides 248 horsepower and 273 lb-ft of torque, giving you the strength that you need to conquer the roads with confidence. This engine is paired with a 7-speed automatic transmission, as well, for smooth shifting and drivability.
With the Range Rover Evoque, you have your choice of two engines, the most powerful is the 2.0L 4-cylinder. This boasts an impressive 286 horsepower and 295 lb-ft of torque for a more elevated ride than its competition. Additionally, a 9-speed engine is also standard, which comes equipped with Sport mode for optimal versatility while behind the wheel.
Read the full 2021 Range Rover Evoque review here!
Range Rover Evoque vs Audi Q5 – Fuel Economy
If there's anything that can put a damper on your commute, it's the frequent need to make a pit stop at a gas station. Luckily, these two SUVs provide you with a solid fuel economy, lessening the need to fill up often. However, one might leave you wanting a little more.
When paired with the standard engine, the Evoque presents you with an estimated fuel economy of 22 city/29 highway/25 combined MPG.* This gives you well-rounded efficiency that's ideal for transitioning from city streets to the highway, all while giving you the most bang for your buck at the pump.
The 2019 Q5 also offers 22 MPG in the city. However, with an estimated highway mileage of 27 MPG and a combined fuel economy of 24 MPG, you might need to stop more often if you plan to take this SUV on the open road. And though their fuel economy seems to only differ slightly, it truly does add up over time.
Evoque vs Q5 – Sound Systems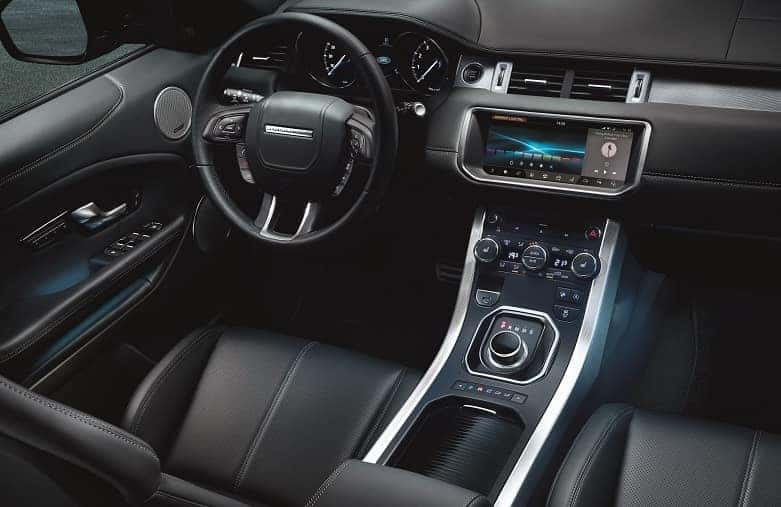 There's nothing better than cranking your favorite soundtrack on the road and these two SUVs make it easy.
Inside the Range Rover model, you can opt for the available Meridian™ Signature Sound System. This advanced audio equipment gives you a whopping 29 perfectly-placed speakers, a dual-channel subwoofer, and 1,700 watts to play with. Get ready to completely immerse yourself in the best sound around.
The Audi model also offers an impressive sound system with its Bang & Olufsen®. Although, it only provides 19 speakers and 755 watts when you're in the cabin.
2021 Range Rover Evoque vs 2019 Audi Q5 – The Choice Is Yours
These two luxury SUVs have been proven to be the cream of the crop. But, with stronger performance, better fuel economy, and a more advanced audio system, we think you'll love driving the Evoque. If you're ready to hit the streets of Staten Island, East Brunswick, and Somerset in a new way, schedule a test drive with Land Rover Edison today!
Contact us online to schedule a test drive!
*All figures are Manufacturer's fuel economy estimates. Actual mileage may vary. EPA estimates not available at time of press.